Thanks for stopping by to learn more about Togetherall, a FREE source of mental health support available to all Bucknell students. Scroll down to learn more about Togetherall and find resources you can use to share about Togetherall in your student groups, class lectures, digital screens, social media & more.
---
Togetherall is brought to Bucknell students through cross-campus collaboration.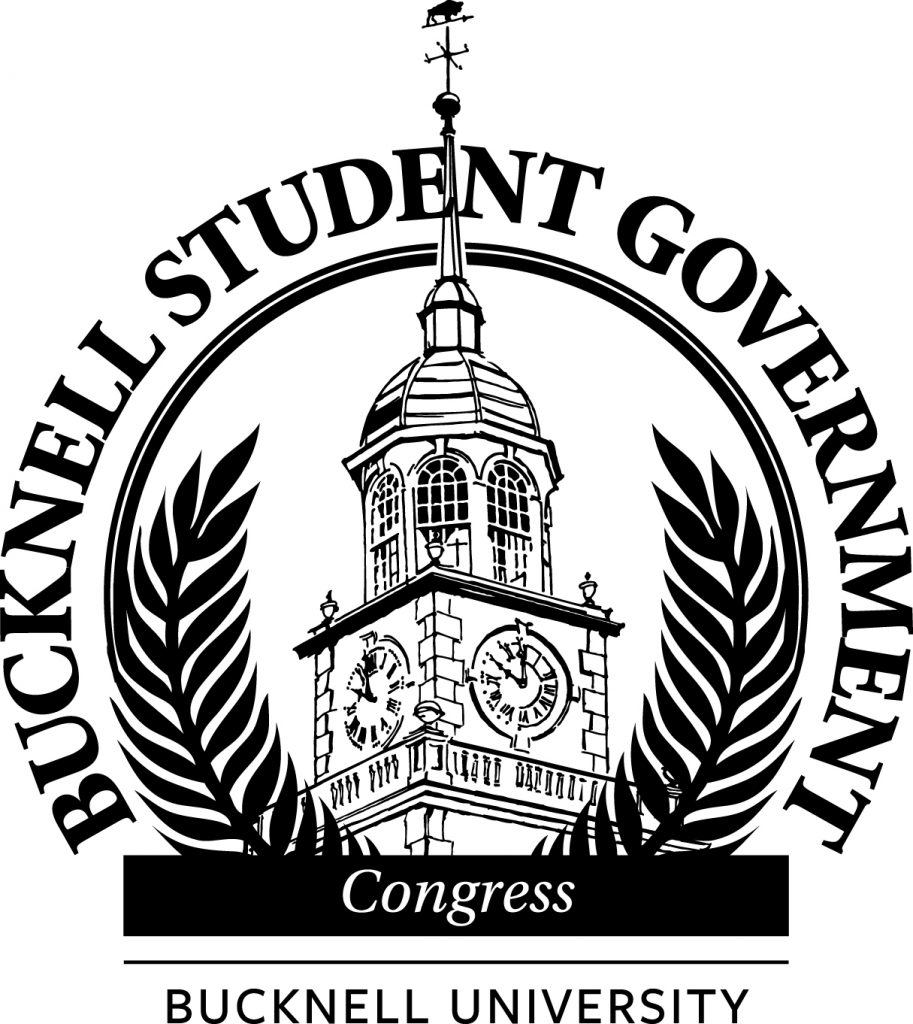 "We are not strangers to the epidemic of college stress, but compounded with the COVID-19 pandemic, the climate of mental health on campus was deteriorating. BSG wishes to act as advocates for students, including for their mental health, which is why we partnered with the Counseling & Student Development Center to bring Togetherall to campus…Togetherall serves as a first step to improving one's mental wellbeing by allowing students to anonymously connect with others online and talk about their mental health, as well as utilize the program's online resources: journaling, self-directed courses, self-assessments and more."
Madison Scopano '22, president of BSG.
---
Learn about Togetherall
What is Togetherall?

Togetherall is a clinically moderated, online peer-to-peer mental health community that empowers students to anonymously seek and provide support through a message-board style environment. We know students are emotionally drained and struggling right now and we want to help. This vibrant community is made up of others around the world experiencing similar challenges. Students also have access to self-paced courses, articles, exercises, and more on a variety of mental health topics.

This service is FREE to Bucknell students and is proven to help those who are struggling with stress, isolation, anxiety and other common mental health issues. Bucknell students have access to these resources 24/7/365 on a mobile-responsive webpage — www.Togetherall.com. This can be great source of support outside of normal office hours and means students have access to an additional source of support when traditional services may be closed, including evenings, weekends and public holidays.

Although there are trained clinicians ('Wall Guides') who participate in the community to welcome students, monitor posts to ensure safety and inclusivity for everyone, and recommend resources that may be relevant to what a student is posting about, it is important to know that Togetherall is not counseling, nor is it a substitute for mental health counseling. With that said, many students find the opportunity to connect with others experiencing similar issues to be powerful and therapeutic. Togetherall is also not a crisis service. Students interested in counseling services or in need of support during a crisis should contact Bucknell's Counseling & Student Development Center at 570-577-1604.
Who is Togetherall for?

In times of change and uncertainty, it's important to stay connected and make your mental health a priority. Togetherall is a resource for all active Bucknell students who are interested in a) seeking and providing support around mental health related concerns, and b) learning more about and improving their mental health and wellbeing through self-paced courses and other resources for learning. Any student interested in having a diverse, inclusive experience that fosters participants' ability to normalize their feelings is invited to use Togetherall. Students will be able to connect with others who are experiencing similar struggles and support one another through their shared lived experiences with stress, anxiety, isolation and other common mental health challenges. Whether you want to get advice, tips or just want someone to listen outside of your friendship group, Togetherall is available to you. You may also be able to help others.

While you access (or wait to access) other mental health resources, you can get immediate support through Togetherall. Accessing Togetherall won't affect your wait for other support, it's just another option for you to explore as you figure out what works best for you. And it's totally free – you can use it as much or as little as you like.

Please note that Togetherall is not a place to seek support for those experiencing a crisis or urgent mental health issue. If you or someone you know has an urgent need for support, you can find local resources HERE or call Bucknell Public Safety (570-577-1111) or 9-1-1.
How do you join Togetherall?

A lot about life feels hard lately, but fortunately, signing up for Togetherall is easy. Bucknell students may sign-up for a free Togetherall account in a few easy steps by going to www.Togetherall.com. Choose 'Register' and 'I'm from a University or College'. Students must register using their Bucknell email address to create their account. You will be asked to choose an anonymous username and password. Follow the instructions given to complete and verify your account and you'll have access within a few minutes.
How is Togetherall anonymous?

To sign-up for their free Togetherall account, students use their Bucknell.edu email address and are asked a few (optional) demographic questions. From this point on, their Bucknell connection is known only to the clinical moderators who help support the site. To the rest of the Togetherall community, the student is known only by the anonymous username they created, and usernames may not include any identifying information. (Sorry, Bucknellians, no 'RayBucknell2023'!) Protecting members' anonymity is very important to Togetherall. Members don't use their real names, so it allows you to share how you're feeling more openly.

In addition to choosing an anonymous username, participants agree to not share any information that would reveal their identity to others in the community. This is for the safety of all members, and ensures the community remains supportive, open, and inclusive. The clinical moderators ('Wall Guides') will be in touch with participants if a post is too identifiable and help the student edit the post to be more anonymous.
How are Staff & Faculty involved with Togetherall?

Bucknell students build relationships and seek support from a variety of staff and faculty across campus, from ResEd Community Directors and Foundation Seminar Leaders to Faculty advisers and Custodial staff. Having a supportive network of staff and faculty means a student is more likely to get the support they need in and out of the classroom, when they need it.

One way that staff & faculty can help is to share about Togetherall with the students they have contact with. Consider showing your support: add an email signature image about Togetherall; post a digital or physical sign on your class page or in your building or office; include a note about Togetherall in a syllabus; show an info slide during class and briefly tell about the resource; or share about Togetherall in any group/club/class or 1:1 interactions you have with students. Below, you'll find several resources you may use to spread the word. Whatever your role on campus is, we appreciate your support of our students.

Please note that staff and faculty do not have personal access to this resource and are encouraged to contact Human Resources to learn more about their benefits and the Employee Assistance Program.
---
Share about Togetherall
Help us help students! Our hope is that every Bucknell student will know about the mental health resources available to them should they have a need for support. All of us – students, staff & faculty – have a unique opportunity to spread the word about Togetherall as one of those free resources. Following are a selection of commonly used files and media that can be shared easily. Take a look below and identify how you can share with the students you interact with. Consider adding an image to your email signature, sharing the Interactive PDF with your clubs, orgs & classes, posting a print or digital poster for others to see, or sharing on your social media accounts.
A great way for students, faculty & staff to spread the word is to share on your Bucknell club/org/department social media channels. You'll find sample posts below to copy/paste, but please feel free to further customize to your specific student audience. Please also be sure to include the following Togetherall social media handles in your own social posts:
Instagram: @wearetogetherall_
Facebook: @wearetogetherall
Twitter: @TogetherallNA
Suggested Instagram Post & Image
Did you know that all @BucknellU students now have access to Togetherall?

Free and anonymous 24/7 online peer mental health support. At Togetherall you can connect with others who understands what you're going through, anytime & anywhere.

Register with your student email at togetherall.com to join our online community to support your mental health. @wearetogetherall_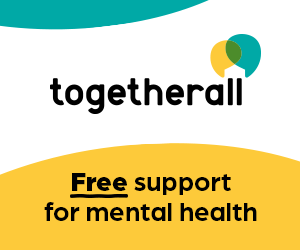 Suggested Facebook Post & Image
Did you know that all @BucknellU students now have access to Togetherall?

Free and anonymous 24/7 online peer mental health support. At Togetherall you can connect with others who understands what you're going through, anytime & anywhere.

Register with your student email at togetherall.com to join our online community to support your mental health. @wearetogetherall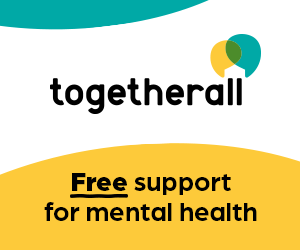 Suggested Twitter Post & Image

Did you know that all @BucknellU students have free access to @TogetherallNA – an online peer community with a wealth of wellness resources & courses available. Register here www.togetherall.com with your student email.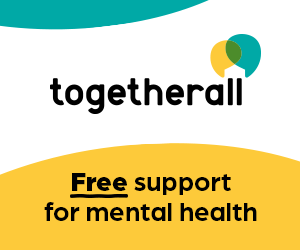 Additional materials may also be available — please contact Dr. Kelly Shaw at the CSDC with your specific need.
If you have questions about these resources or would like information on other general mental health topics, contact us at CSDCOutreach@bucknell.edu or submit a request using our Outreach Program Request form.